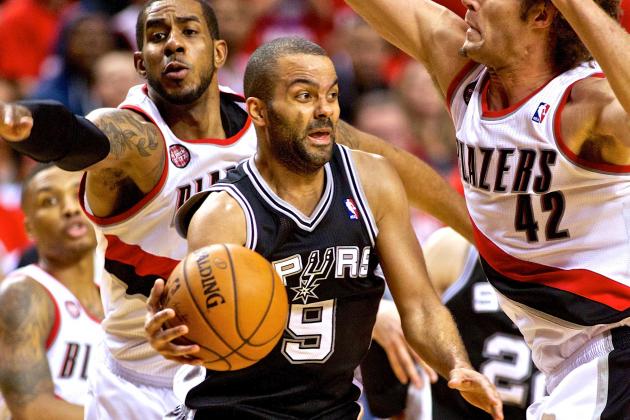 Despite an early lead by the Blazers, San Antonio surged on a huge run in the 4th quarter to win as Portland went cold from deep.
Kawhi Leonard got dunks on the fast break, Parker was still hot from the win in Dallas, and a team effort outmatched Damian Lillard's 20 points.
Kawhi Leonard had 21 points, Parker had 20, Duncan had another strong game with 15 points and 9 rebounds, Danny Green had 11 points with 7 rebounds, Shawn Marion had 11 points off the bench, Ray Allen had 11 also and Splitter had 10 & 9.