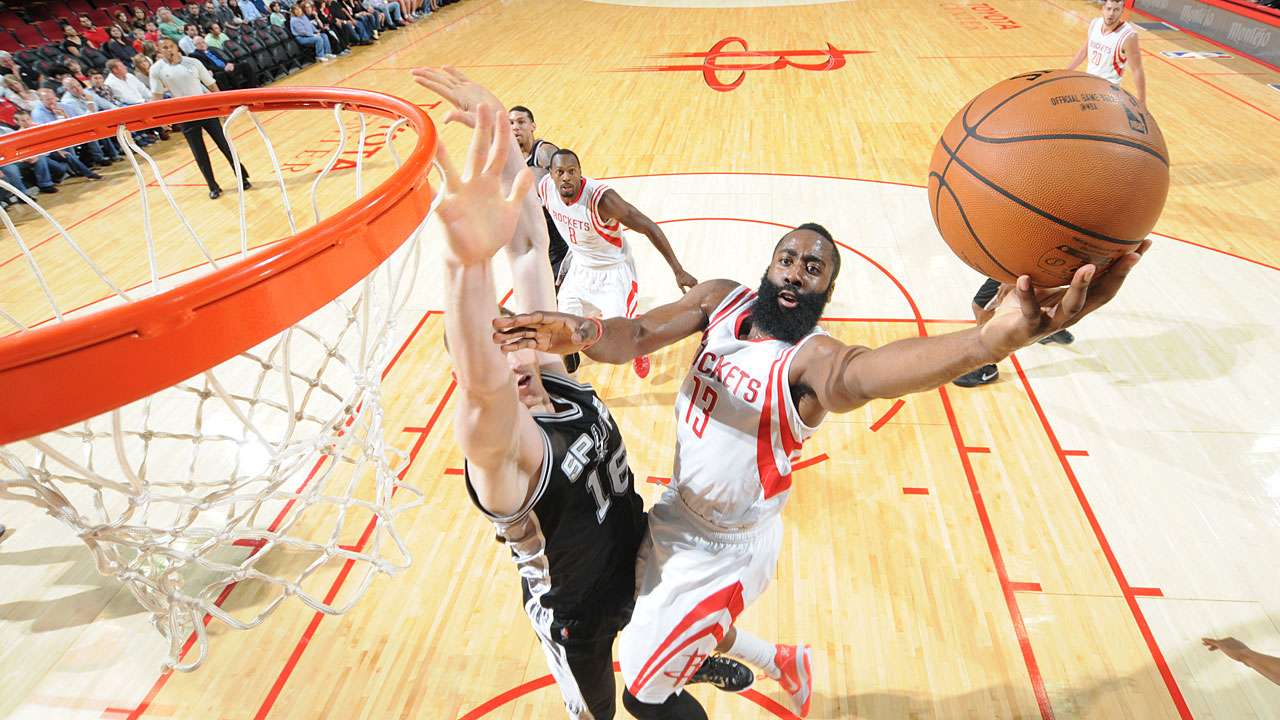 The Spurs fell to the Rockets, despite Tim Duncan scored 7 early points on Dwight Howard. D12 would have his first strong game against SA, with 24 points and 17 rebounds.
Late, Spurs couldn't score and turned over the ball, giving Houston a 4 point lead. Spurs went down 10 as a result, trying to come back, but a steal that could've trimmed lead instead led to a backcourt violation.
A few 3's finally
went in for SA, but Houston held on. Ray Allen had been given great shot opportunities that could've given SA the lead but unusually missed them, going an icky
3-9 from 3 with Danny Green not helping (
1-4/0-3 from three).
In similar fashion, there was a hitch in Kawhi and Tony's shot tonight, the ball rolling out, whereas Ariza and Harden combined for 33 points. Ty Lawson had 15 points with 11 assists, and Tim Duncan cooled off for a marginal showing of 14 points, missing half his shots after the hot start.