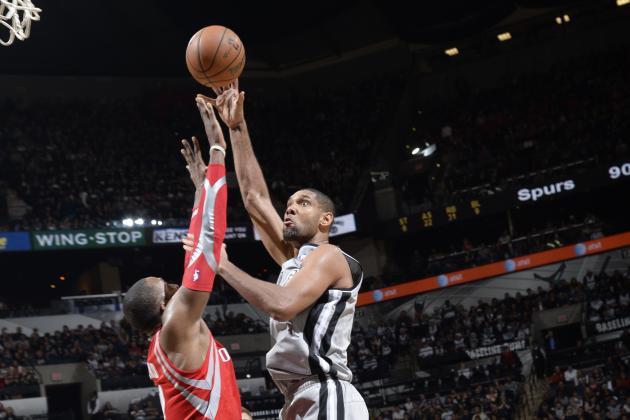 Rockets were without James Harden, but Marcus Thornton carried the load (35 points), making it tough for the visiting Spurs to leave Houston with a victory.
After a rocky start, the Spurs overcame an eight-point deficit and went up by seven, until late when Thornton made it 87-85. Alas, the Spurs went on a crushing 14-0 run to win the game.
Ty Lawson was a horrid 4-18, despite 7 assists and Dwight Howard was a non-factor, missing free throws with the score close.
For San Antonio, Ray Maccallum shined due to foul trouble benching Ginobili and Parker, contributing 15 points in only 10 minutes. Tim Duncan had 15, Kawhi had 14, Parker managed 13 & 7, and Ray Allen made four shots from deep. Ginobili had 11 and Tiago Splitter had 6 & 10.