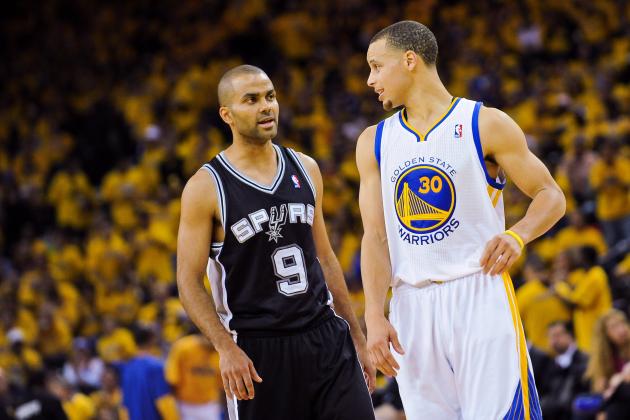 Andre Iguodala dunked twice in the first minute of the game, rocking the Spurs and making the crowd erupt. But it was not to last, and the battle-tested Spurs crushed the Warriors in response.
Golden State held an early lead until a fast break led to a made layup and the foul in traffic by Kawhi Leonard to quell the rowdy home team's momentum.
From there, Spurs outscored Warriors 30-20 in the second quarter. Doggish defense by Danny Green and Leonard kept Steph Curry and Klay Thompson in trouble, as the Splash Bros. went a combined 10-32 from the field and Spurs outscored GS 33-18 in the 4th quarter.
Ray Allen had 17 points, and every other Spur hovered around 10.