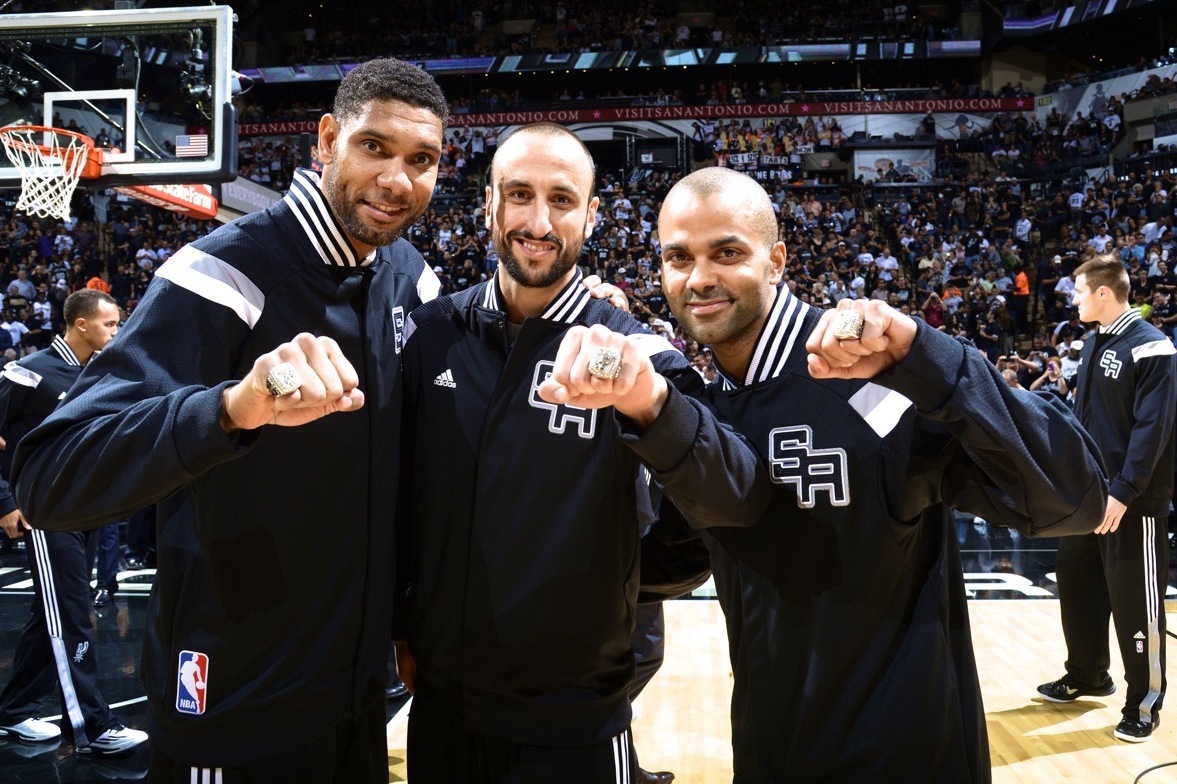 Winning Game 4 of the NBA Finals would earn the San Antonio Spurs, led by Tony Parker and Tim Duncan and Manu Ginobili, a third championship through four consecutive seasons, as the battle-tested squad swept the resurgent Cleveland Cavaliers team that boasted a new 'big 3' led by its prodigal son LeBron James and Kyrie Irving and Kevin Love. Although all four games were fierce, they culminated into a victory that once again reminded the rest of the NBA why the San Antonio Spurs are here to stay, in spite of Father Time and the rise of competition in the wild western conference.
Before celebrating a 3rd title win against the Cavaliers, the Spurs first suffered bitter defeat against longtime rival Miami Heat, then led by LeBron James, whose team stunned the Spurs with a 4-1 championship rout, winning both games in Miami and then 2 out of 3 in San Antonio. This heartbreak would drive the Spurs to improve the roster and deliver payback against the Heat the next season, sweeping them in 4 games--but not before surviving a 7 game series against the Dallas Mavericks.

The following season, the Spurs claimed a second championship against the New York Knicks after besting the OKC Thunder for the western conference crown, and then again versus the aforementioned Cavaliers--but not before nearly succumbing to the young 'n tough Portland Trailblazers in a 7 game series during the second round of the playoffs. Despite new acquisition Rajon Rondo, the Mavericks were unable to give the Spurs as much trouble as two years prior, neighing in defeat after just 5 games.
A new season in the NBA always brings change, but a winning tradition and culture is not going anywhere anytime soon for the San Antonio Spurs, as they seek to reach the mountaintop once again. What new players will join the cause and be worthy enough to play under Coach Greg Popovich's tutelage? What teams will make a stand against the resilient champions this time?
Will the Spurs succeed in the quest of winning 4 championships in 5 seasons?